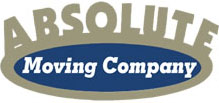 Absolute Moving, Inc.
Phone:

(757) 486-8001


Fax:

(757) 486-2870



Address:
2625 Production Rd.


Virginia Beach

, Virginia
23454
Web Site
Absolute Moving, Inc. maintains professionalism with every move. Each customer deals directly with the owners of Absolute Moving Inc., and all employees are full-time, trained and experienced. This company offers such services as:
1) Antiques Moving
2) Houses Moves
3) Packing Materials
4) Storage Units
5) Pianos and Organs Preparing and Moving
6) Office Moving
7) Crate Services
8) One Piece or Whole House Moving
9) Loading or Unloading Your Rental Truck
10) Electronics Packing
Customer's Reviews:
There are no reviews. Be the first to review this company.