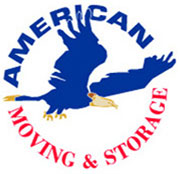 American Moving & Storage Inc
Phone:

(914)345-9500


Fax:

(914)345-9525



Address:
200 Clearbrook Rd.


Elmsford

, New York
10523
Web Site
American Moving & Storage Inc offers the following services:
- office relocations;
- warehousing;
- furniture storage;
- records storage;
- delivery services;
- computer transportation;
- fine art and export packing;
- local and international moving.

Customer's Reviews:
There are no reviews. Be the first to review this company.