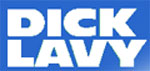 Dick Lavy Trucking
Phone:

(937)448-2104


Fax:

(937)448-2312



Address:
8848 State Route 121


Bradford

, Ohio
45308
Web Site
The company provides a wide range of services.
Mechanic Certifications:
- detroit engines;
- eaton transmissions and rear Ends;
- horton fan hubs;
- air conditioning;
- strick, wabash, and vanguard trailers.
Transportation needs:
- long distance shipping;
- trailer pools;
- trucking services.
Warehouse storage:
- the company has storage available for goods at Troy, Ohio warehouse.


Customer's Reviews:
There are no reviews. Be the first to review this company.