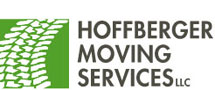 Hoffberger Moving Services LLC
Phone:

(410) 825-3344


Fax:

(410) 825-3355



Address:
1406 Shoemaker Road


Baltimore

, Maryland
21209
Web Site
Hoffberger Moving Services provides the clients with:
- moving of hospitals and medical facilities;
- corporate offices relocation;
- government services;
- libraries relocation;
- fine arts and museums;
- warehouse facilities moving;
- heavy equipment relocation;
- pre-move planning;
- packing, crating;
- new furniture/equipment storage and installation.
Customer's Reviews:
There are no reviews. Be the first to review this company.