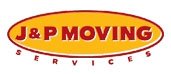 J & P Moving Services
Phone:

630-495-4030



Address:
1196 South Main Street


Lombard

, Illinois
60148
Web Site
J&P Moving Services provides a wide variety of services to meet all customer's moving needs. The company also offers:
- local moving
- national relocation
- corporate relocations
- indoor, secure, climate controlled storage with no minimum stay required
- moving supplies (a full selection of packing materials at affordable prices)

| | |
| --- | --- |
| Company rating: | |

Customer's Reviews:
Bridget Williams
This company doesn't even deserve a one star rating. Trust me, I have experienced their dishonesty first hand. Took me over two months to receive my goods, and then when they showed up they were requesting to collect $1k more than they were suppose to. Claiming weight, in addition they fraudulently modified my contract to a binding contract and this is how they have been getting over on customers all along. I have many more details about this company and how they have treated their customers. String, and strings of emails. contact me if you like more information because I would be glad to share. The only way I did get my things from them is by filing a complaint through the Department of Transportation, and they were required to deliver my things and could not collect what they were falsely trying to collect.
Unfortunately their unethical behaviors even continued when they did finally deliver my things as they mysteriously did not have one my chairs to my living room set and two kitchen table chairs and indicated until I paid them what they felt was my balance I would not get to put a claim in against the missing items. I will post pictures shortly of how my boxes where delivered, I had broken items, etc.. This is a HORRIBLE COMPANY. Looking to file a class action suit against them, and anyone interested in joining please contact me directly. at brtark@hotmail.com

Any postive review on this site is J&P themselves, because everyone that I have spoken with who has unfortunately experienced this company first hand has had nothing but bad experiences to report.