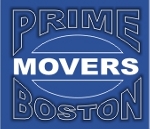 Prime Movers Boston
Phone:

(617) 580-3223



Web Site
Prime Movers Boston provides the following services:
- residential moving;
- house moves;
- apartment moves;
- commercial moving service;
- office relocation;
- file room relocation;
- industrial moving;
- warehouse relocation;
- free moving estimates;
- packing supplies delivery;
- storage service;
- local and long distance moving service;
- interstate moving service;
- loading and unloading of items;
- disassembling/assembling of furniture;
- wrapping of furniture with moving pads;
- additional insurance available;
- fine art and antique shipping;
- packing and crating;
- packing supplies;
- marking and tagging service.
Customer's Reviews:
There are no reviews. Be the first to review this company.